MAY SUPPORT INCREASED GABA*
Moonlight
4.76 (135 Ratings)
Stay in deep, restorative sleep longer; wake feeling clear and well-rested.* This  precision-targeted formulation supports the body's natural production of the GABA neurotransmitter to relax the central nervous system, preparing the brain and body for sleep. May help promote long-term cognitive health.*
Supports
Deep sleep*
Clear mornings*
Long-term stress reduction*
40 capsules (20 doses) per order
If you are a returning customer, click here for refill sachets
Targeted to boost GABA
The gamma-aminobutyric acid (GABA) neurotransmitter is produced naturally by our bodies and inhibits neurotransmitters that make us feel awake and excited. Released from unique GABAergic neurons, GABA tells the neuron to suppress its action. This promotes relaxation and reduces tension and activity across the central nervous system.*
Go deeper
Relaxed

Deep sleep

Restored
How to use
Start with one dose (two capsules) 30 minutes before you want to slip into deep, restorative sleep , with or without food

As needed, take up to three doses (six capsules)

Use daily to maximize cognitive health benefits
Use for:
Enhancing a long, restful night of sleep to wake feeling clear and restored

Calming mental chatter after a busy day
Wondering if this is right for you?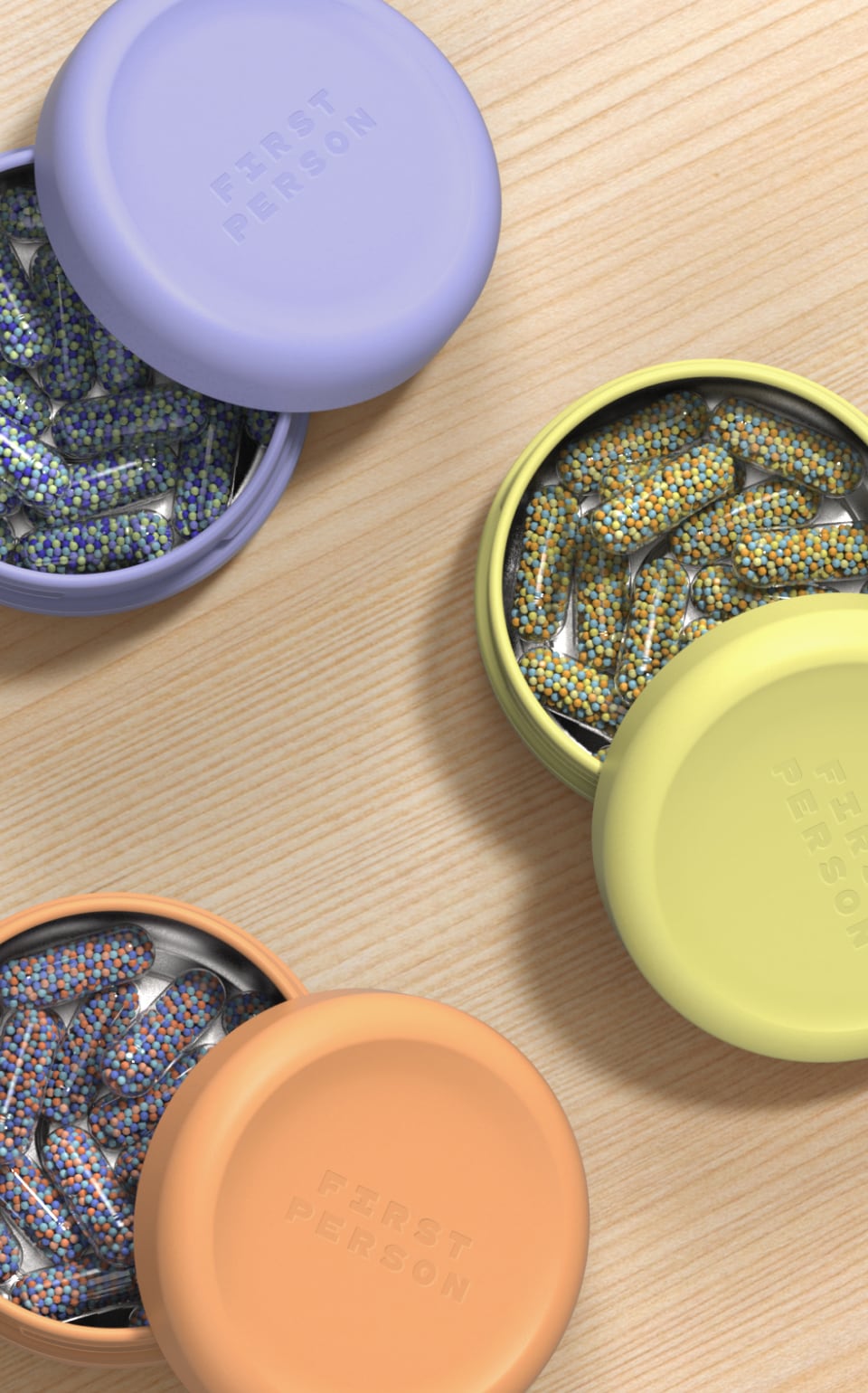 Look inside
Reishi Mushroom
Benefits
Supports calm and eases stress*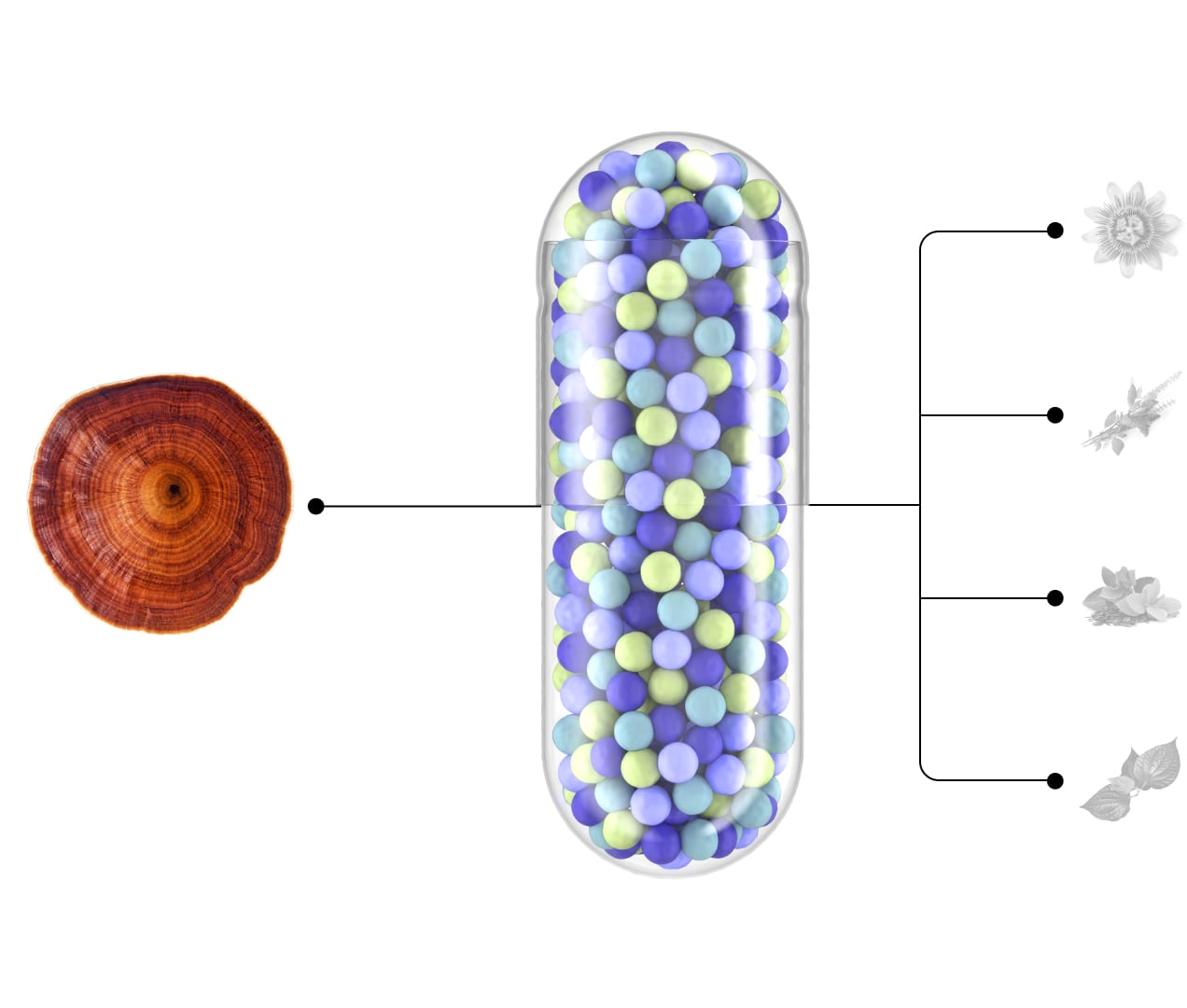 Passion Flower
Benefits
Supports relaxation, reduced stress and restored balance*
May help reduce anxiety*
Supports restful sleep*
Supports the body's natural ability to protect neurons from damage*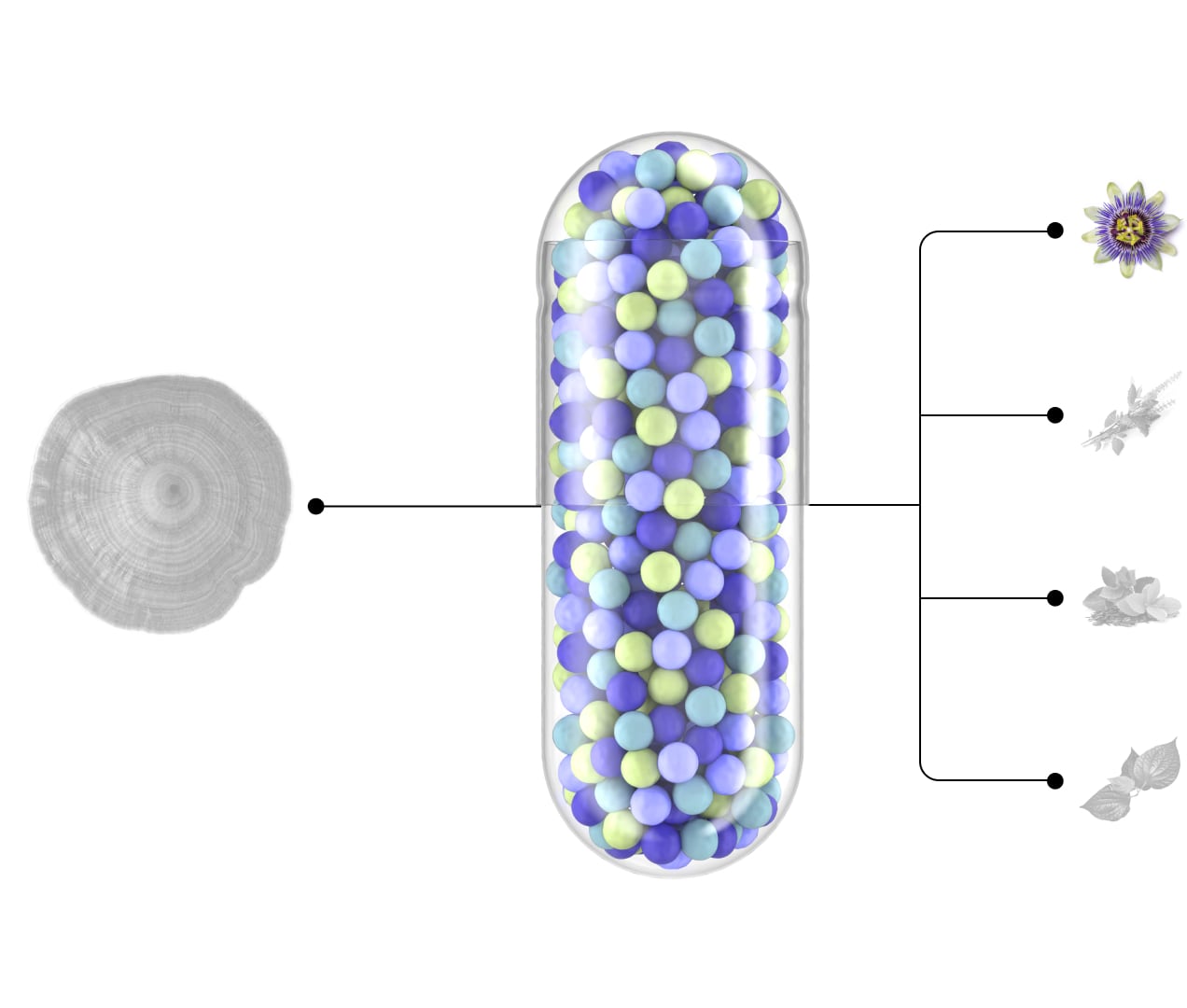 Holy Basil
Benefits
Supports calm and stability in the body*
Supports the body's healthy stress response*
Supports cognitive function*
L-Theanine
Benefits
Supports production of GABA in the brain*
May reduce symptoms of stress, restlessness, and anxiety*
Supports quality sleep*
Kava
Benefits
Assists with relaxation, feeling of reduced stress and restoring balance*
Helps reduce anxiety*
Promotes restful sleep*
Protects neurons from damage*
Tailor a protocol that fits your lifestyle
"I track my sleep regularly and after just a few days of taking Moonlight, my deep sleep cycle increased from 1.5 hours to 3 hours! This is a game changer for me!"

Name

Forrest A.

Occupation

Head of Business Operations

Collection
"I've tried all the sleep aids and nothing seemed to work for me without making me groggy in the morning. With Moonlight, I'm sleeping better, and waking up super refreshed and more clear headed than ever."

Name

Melina F.

Occupation

Director

Collection
FAQ
Functional mushrooms are mushrooms that provide a positive contribution to health, beyond just their basic nutritional value. Functional mushrooms are superfoods containing many vitamins and minerals. While each type of mushroom has its own unique properties, overall they may contribute to a variety of positive health benefits such as better sleep, better digestion, clearer skin, reduced anxiety, treatment of allergies and asthma, reduced inflammation, improved bone health, and promotion of a stronger immune system to help your body fight colds and other illnesses more efficiently.
In simple terms, neurotransmitters are the body's chemical messengers. They are used by the nervous system to help neurons, or nerve cells, communicate with one another. They also help neurons transmit signals to other target cells throughout the body.
All of the colors you see in the capsules are naturally derived from food. Moonlight's microbeadlets are colored by red cabbage, chlorophyll and turmeric.
Yes. We encourage you to find the protocol that's going to work best for you but here's a couple of suggestions to get you started.

The complete collection is meant to enhance every part of your day. Maximize focus and productivity with Sunbeam, tune into joy and connection with Golden Hour, and slip into deep sleep with Moonlight.


Sunbeam and Golden Hour don't interfere with Moonlight, but we recommend not taking Sunbeam 3-4 hours prior to sleep.
See all FAQ
Enhance every part of your day with the complete collection